Jere Uronen: Hard work pays off
After over 200 competitive games across Finland, Sweden, Belgium and France, Jere Uronen took a new step in his career on Saturday (21/01) when he made his debut in the German Bundesliga. After his debut for the Royal Blues, the left back was pleased about his first appearance for the club but frustrated with the result.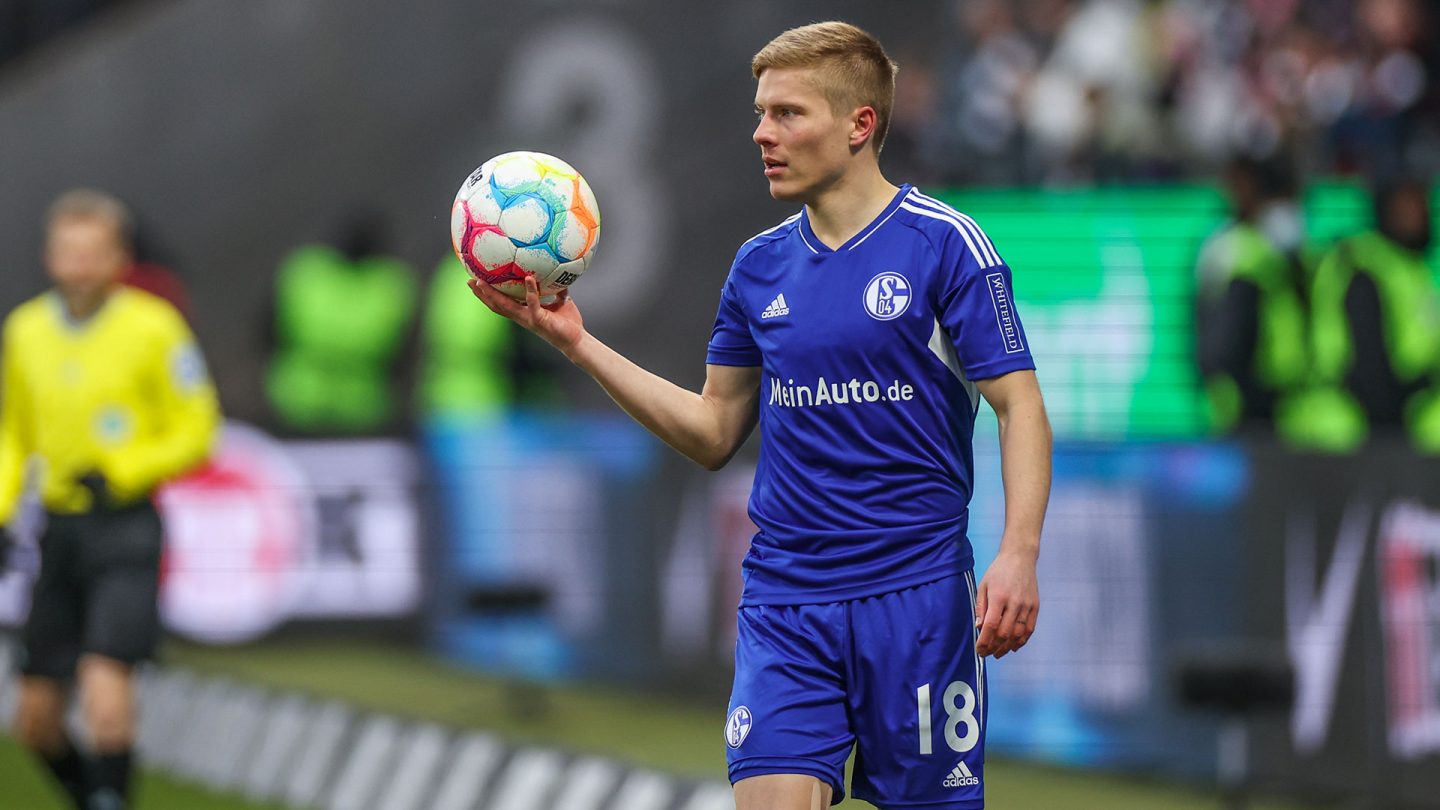 The run of play away against Eintracht Frankfurt is not reflected in the 3-0 scoreline. S04 had the slightly better statistics in almost every area come full time, but were inferior in the most important of them all – goals. "That's football. When you don't score any goals, you're never going to win any games," admitted the Finnish international, who came close to his first goal invovlemnte at the start of the second half on Saturday. It was his free-kick delivery that found Soichiro Kozuki in the area, but Kevin Trapp pulled off a brilliant save to stop the header. "I saw the ball going straight into the back of the net, but the opposition goalkeeper pulled off a great save," said Uronen. "We created a lot of good chances, but we were always missing that final little thing to get the ball into the back of the net."
We had a lot of chances. It would have been worse if we didn't even have any shooting opportunities.
However, the high number of chances created can be seen as a positive according to the winter arrival from Stade Brest. "We had a lot of chances. It would have been worse if we didn't even have any shooting opportunities," said the full back. "Our attackers worked well and we're really active. I'm convinced that they and the whole team will reap the rewards in the upcoming games."
For Uronen, that can begin on Tuesday (24/01), when the Royal Blues host RB Leipzig. "I'm excited for a full VELTINS-Arena," said the defender, who also said that together with the fans, a lot is possible. "Hard work pays off; I'm 100% convinced of that. And we're working hard to achieve our goal."
✎
✓