Gerald Asamoah: Get stuck in and try to win every tackle
It was clear to see how happy Gerald Asamoah was after the 2-1 home win over VfB Stuttgart at the VELTINS-Arena last Saturday. "Scoring two goals and getting the win after four straight goalless draws felt really good," said the first-team manager. "We can't now afford to think that the next few games will be a walk in the park. We have to remain focused."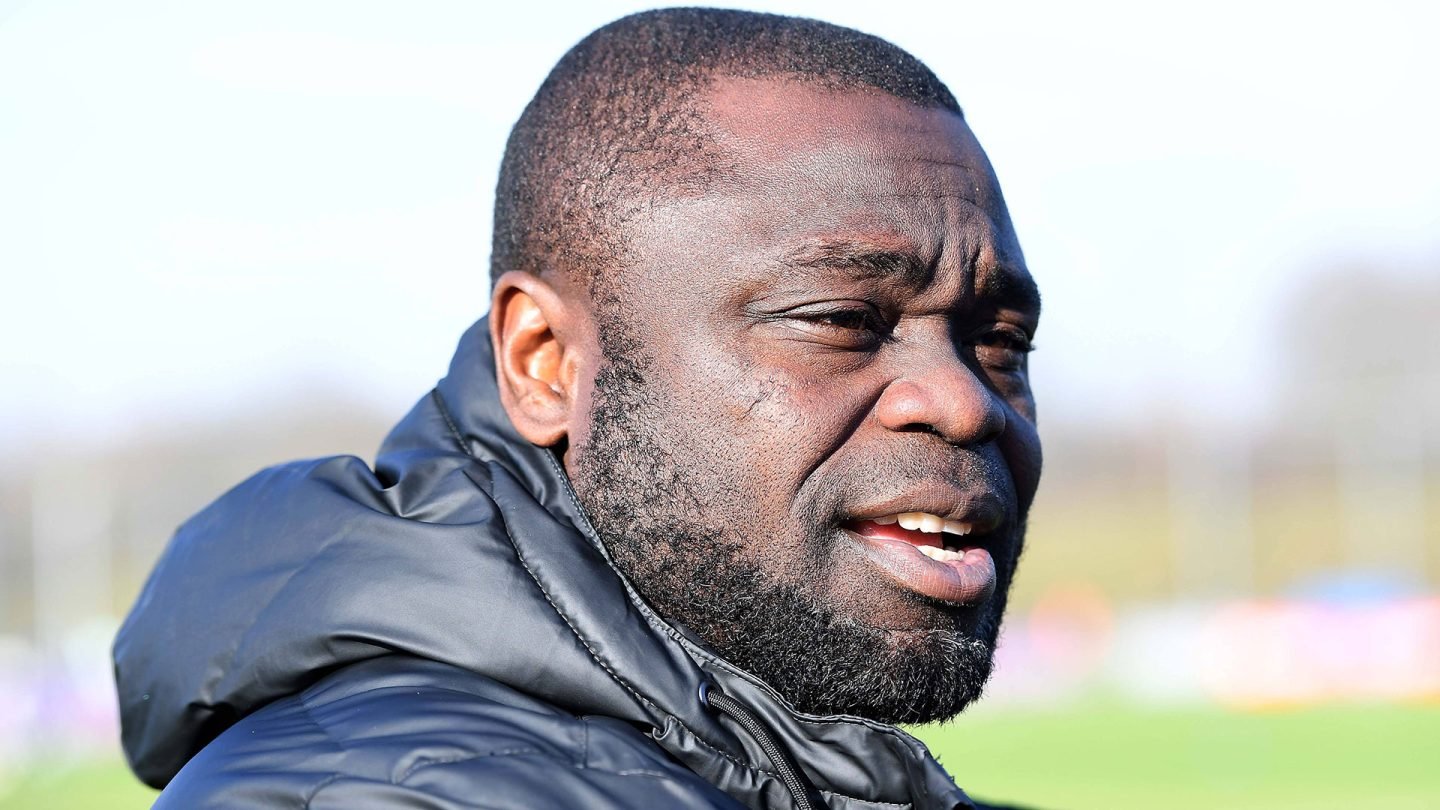 The Schalke players have already put the win over the Swabians in the past and have been fully focusing on the upcoming game against VfL Bochum this Saturday (4/3) during training this week. S04's next opponents are not only local rivals, but also just above the Royal Blues in the table, with three points separate the two sides. A Schalke win at the Vonovia Ruhrstadion would see Thomas Reis' team leapfrog VfL in the table.
A win is the aim for this weekend, stressed the 44-year-old. "We can get something from this game if we play like we have in recent weeks. I'm confident we will put in a good performance again and earn our reward for it." Asamoah stated that Bochum's three-game losing streak won't play a role in Schalke's preparations for the game. "VfL are really strong at home. It's going to be a tough game. We have to get stuck in and try to win every tackle."
We can get something from this game if we play like we have in recent weeks.
Asamoah is confident that Thomas Reis will once again do everything to make sure his side are well-prepared for this weekend's opponents. "He does a great job of it every time and Bochum are a side that he knows very well," said the 44-year-old. Prior to joining the Royal Blues, Reis was in charge of VfL and was on the touchline for S04's 3-1 win against them earlier this season. Asamoah is once again counting on the fans to show their support for the team, adding "Our fans will be there for us. That gives us a lot of strength to draw on."
Scored the winner in 2004
Asamoah recorded seven wins and one draw against Bochum during his playing career with the Royal Blues, along with four defeats. The former striker remembers having dropped important points against Bochum in April 2007, and is hoping this will not be the case this weekend. "I have full confidence in the team," he said. "The lads are in good spirits."
He has fonder memories of a 3-2 win for Schalke against their Ruhr rivals on 3rd October 2004, where he first scored the opener before providing assists for both Levan Kobiashvili and Lincoln. The win and his three goal involvements that day were a fitting present on what was also his 26th birthday. Our first-team manager will now be looking to have reason to celebrate once again this weekend.
✎
✓