Sepp van den Berg: I have felt at home from the first day
Zwolle, Liverpool, Preston, back to Liverpool and now Gelsenkirchen. Sepp has now been a Royal Blue for over a week. In the game against VfB Stuttgart the loan signing from Liverpool made his debut in the centre of defence. The Dutchman looks back on the 1-1 draw against Stuttgart with mixed emotions.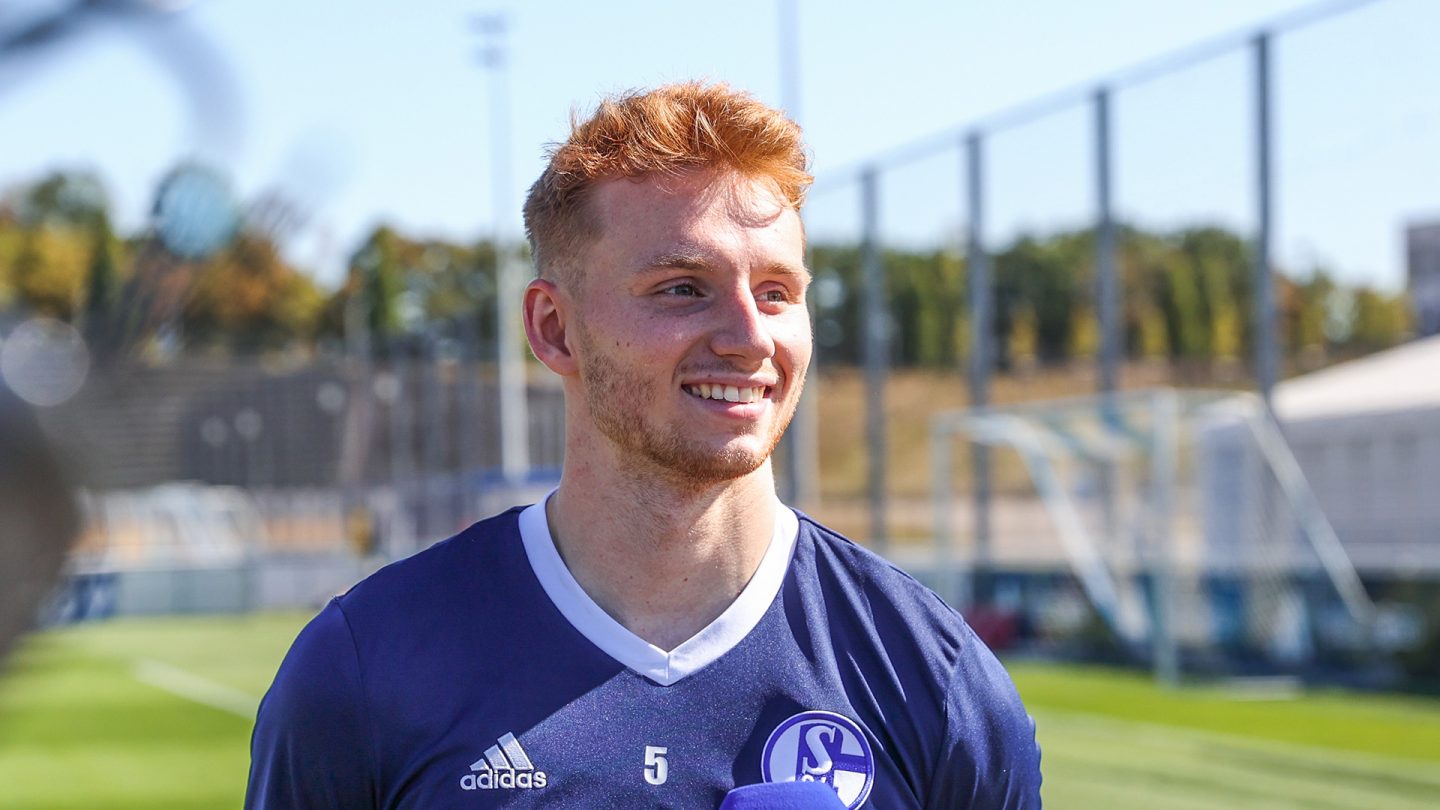 The 20-year-old was very pleased to have made his debut and was impressed by how loud the support from Schalke fans in the ground was, "you don't see that very often". The defender was disappointed, however, that the team were not able to achieve a win. The player was still annoyed days later about his mistake in the build-up to Stuttgart's opening goal, when he miscontrolled the ball into a Stuttgart players path. "But in the game you shouldn't think about it too long, that is not helpful for you or for the team," emphasised van den Berg.
It is important that there is a good understanding among the back four. This is helped by the fact the team gets on so well with each other.
After his first 90 minutes as well as a complete week of training with his new teammates, van den Berg is certain that the relationship and communication between the players will continue to get better. "It is important that there is a good understanding among the back four. This is helped by the fact the team gets on so well with each other," said the defender and emphasised that he feels really accepted by the team. "I have felt at home from the first day."
Anticipation ahead of his first game at the VELTINS Arena
Despite other options, van den Berg made the conscious decision to make a move to S04. "It is a big club, the Bundesliga is a great league. I had a good feeling and would really like to play in the VELTINS Arena in front of our fans," said van den Berg, who can barely wait to make his home debut against VfL Bochum on Saturday (10.09.22, 18:30 CEST). "We are playing at home, which is a big advantage in my opinion. We have to give everything and show the football that we want to play." He suggested that the team has to be brave once again and play with lots of intensity. "Then we will get the three points."
✎
✓