Thomas Reis: Another clean sheet and good performance against a strong opponent
Schalke drew 0-0 for the fourth consecutive game this Sunday (19/2). Head coach Thomas Reis and his counterpart from Union Berlin, Urs Fischer, gave their thoughts on the goalless draw at the post-match press conference. Michael Frey and Marius Bülter also spoke to the media.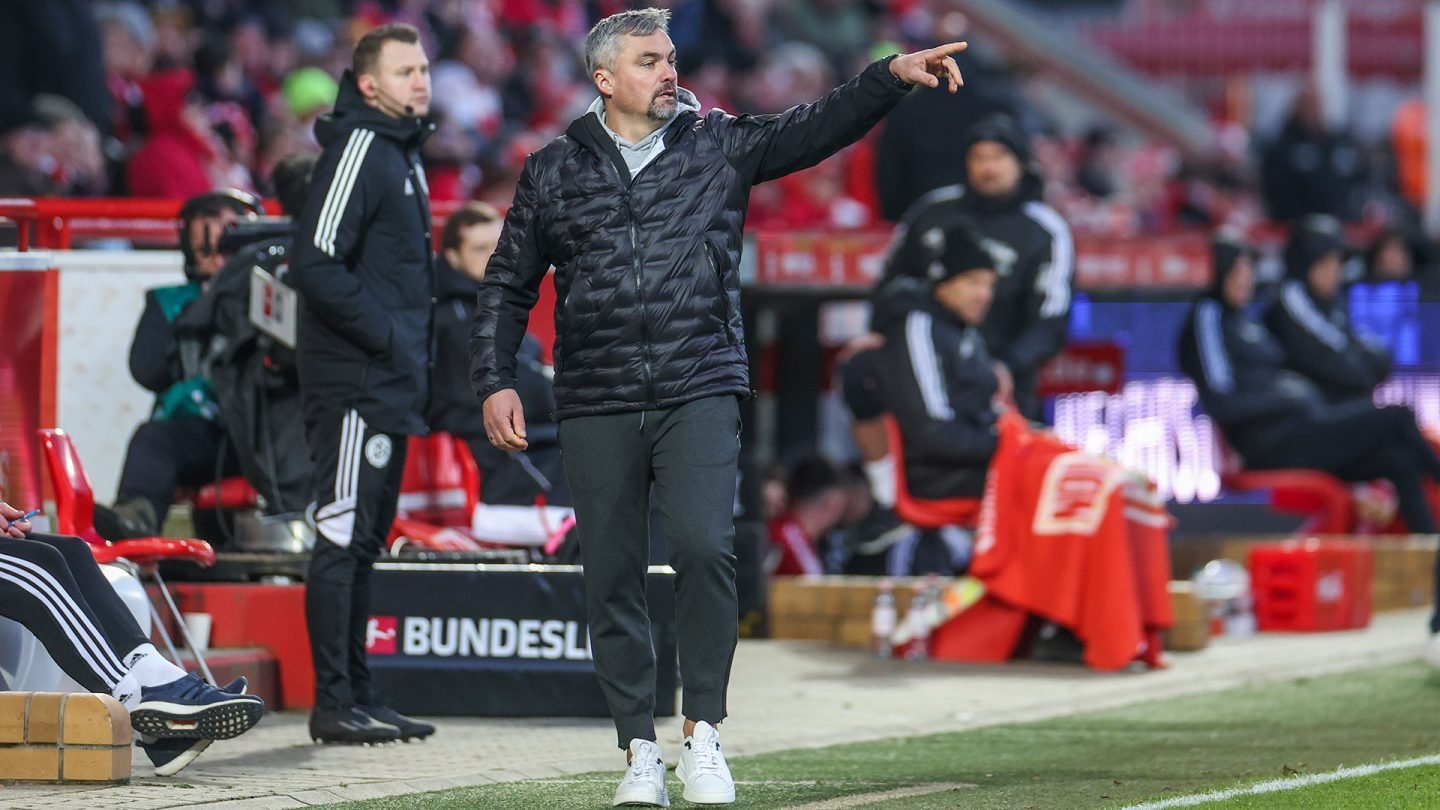 Thomas Reis:
Union have had a fantastic season so far. It's tough to get anything from this place and I think it was a fair result today. We got another clean sheet and put in another good performance against a strong opponent. We defended well once again and were solid at the back. Unfortunately though, we failed to score yet again. We weren't calm enough at key moments in the final third, but you can't forget that Union are second in the league. It's hard to create chances against them, so we'll gladly take the point. You can see that something is starting to grow here. We will continue to work really hard on our attacking play in the coming weeks. We have to keep practicing, practicing, practicing. Decisive matches are coming thick and fast.
Urs Fischer:
It was a tough game for us, as we expected. Both teams cancelled each other out really. We have to live with the point and the result. We obviously would have liked to win the game, but Schalke did really well. They were compact, well-organised and relentless. We struggled a bit with our build-up play. We weren't brave enough when they pressed us, and our passing wasn't accurate enough.
Michael Frey:
We kept things really tight in the first half and defended well. We were better going forward after the break and had some chances, though no clear-cut ones. It's definitely a point gained when you play against the team in second, but I would obviously have preferred to have won. We are solid in defence and work really hard higher up the pitch as well. However, we have to score goals. I still believe we will avoid relegation. We're now unbeaten in four games, and we've played tough opponents in all of them. We've got two important games next, we have to be ready.
Marius Bülter:
We came up against one of the league's best defences today, so we couldn't necessarily expect to score loads of goals. Despite that, we had a few dangerous moments. We could have nicked the three points if we had taken one of them. We tried to play balls behind their defence and that worked well on a few occasions. Union once again showed how good they are at the back this year though.
✎
✓