Michael Frey: We won't let up
Thomas Reis' side recorded a third consecutive goalless draw on Friday night (10/2). Along with his opposite number, Niko Kovac, he spoke to the press after the game. Michael Frey and Ralf Fährmann also gave their thoughts on the match to the journalists present.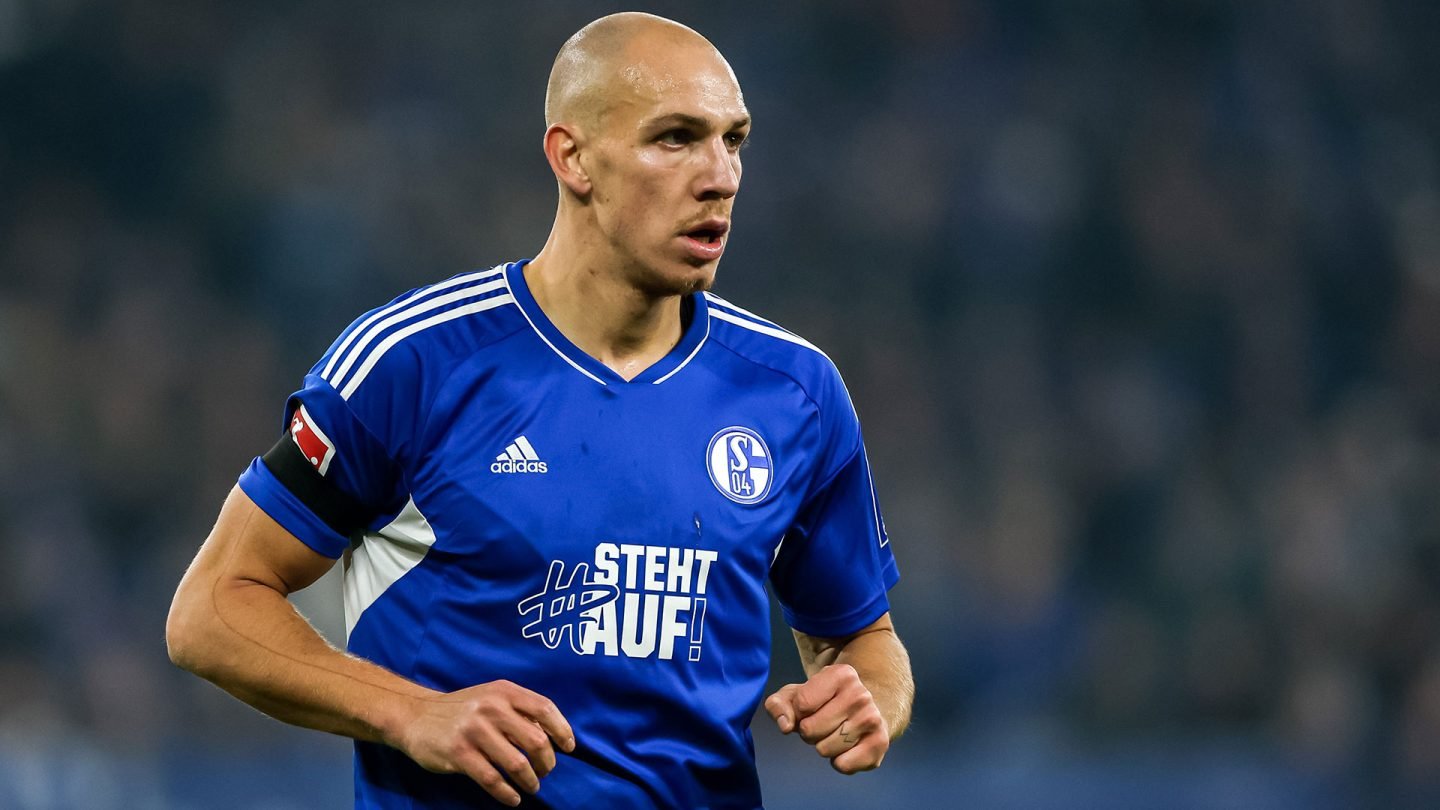 Thomas Reis:
My team is still alive. I can't fault their mentality. They try their best, fight and scrap. We put in a really decent performance. We once again showed a great attitude, but couldn't get the reward for our hard work. We were unlucky on a few occasions this evening. I'm not happy with a few things, including in injury time when we were clean through on goal and the referee blew up for a foul by a Wolfsburg player instead of letting play continue. We could have had a penalty for handball in the first half too. We want to score goals and did twice tonight, however they were both ruled out for offside. Despite a third goalless draw in a row, I think we're heading in the right direction. I want the team to carry on playing like this. We will not give up. We will continue to do things our own way and then get what we deserve.
Niko Kovac:
I don't need to analyse the first half in great detail, it simply wasn't good enough. We weren't at the races and weren't aggressive. We were slightly better after the break, but not that good either. We have to be happy with the point in the end. It's never easy to play auf Schalke, regardless if they are 18th or 8th. You have to fight hard and if you don't, you won't win. We didn't deserve anything more from the game ultimately. We have to dust ourselves down now, head home and go again next week.
Michael Frey:
It was an intense game and we unfortunately couldn't get the three points, which is why I'm really disappointed. We were obviously a bit fortunate early on when they hit the post from the penalty, but I thought we were the better team after that and had our chances. Unfortunately we had two goals ruled out – that was frustrating, but you simply have to move on, which was also the case with the potential handball against Sebastiaan Bornauw in the first half. We'll take the point. We have to work for the luck we're missing at the moment and we won't let up. Our next task is a trip to play Union Berlin. We'll give our all with our fans right behind us once again.
Ralf Fährmann:
We're disappointed and I think that's fair enough when you look at how the game went. We've been improving over recent weeks, but once again haven't got the win. We fought hard, gave 100% and would have been good value for the three points. We scored twice, they both got ruled out for offside and that was a blow. We will keep our heads up and continue to give our best.
✎
✓