Tom Krauß: We have nice neighbours here
Schalke 04 and 1. FC Nürnberg have long been connected by a fan friendship, and the two clubs are currently staying at the same hotel while training in the Turkish Riviera.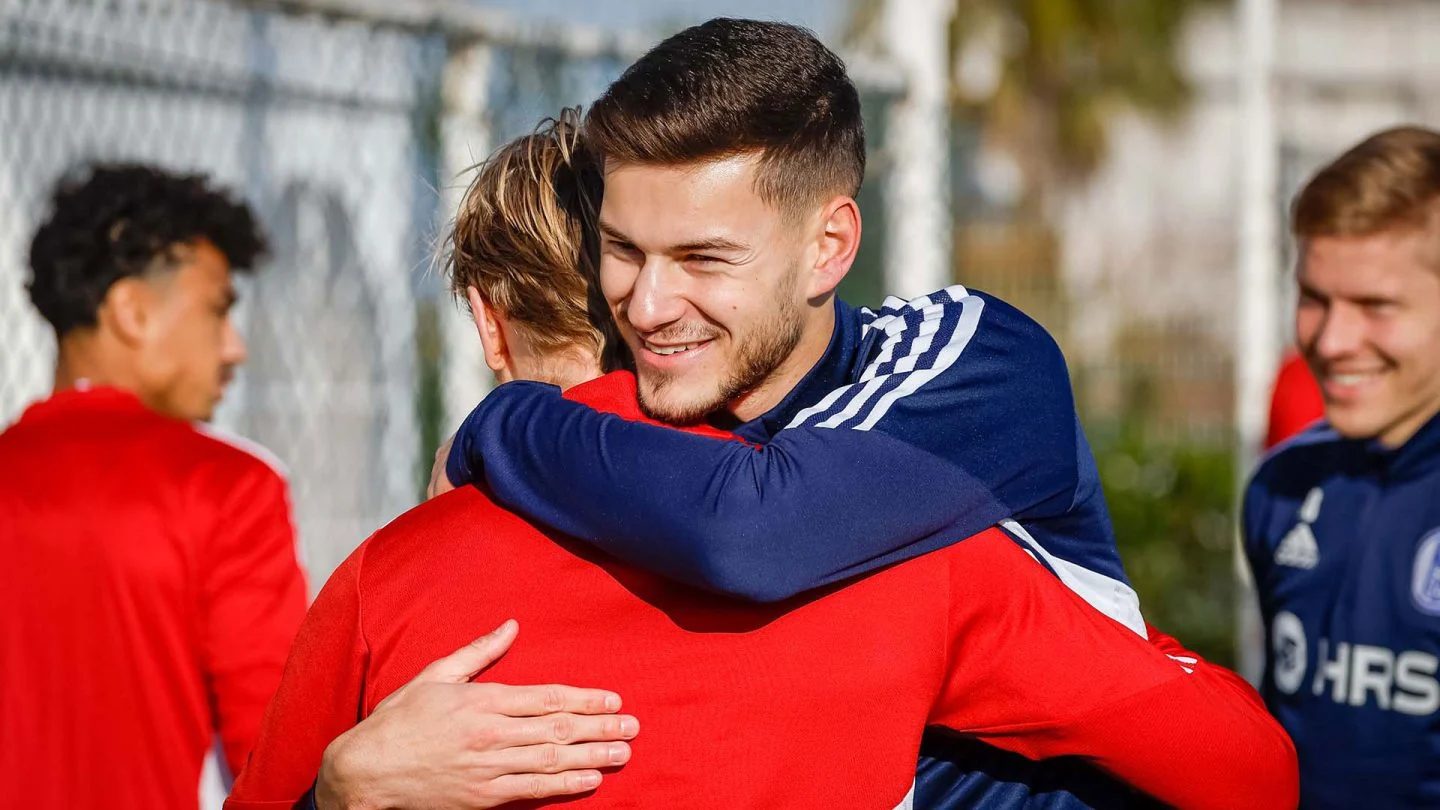 For the Royal Blues, it meant a reunion with Florian Flick, who had only recently joined FCN on load. The same was true for Tom Krauß, who had played for FCN last season, having featured in 65 competitive fixtures for the club from 2020 to 2022. 
"I was very excited to see my former teammates and the other staff members," he said. "We've got some lovely neighbours in our hotel and on the training pitch." Krauß is still in touch with several of his former teammates.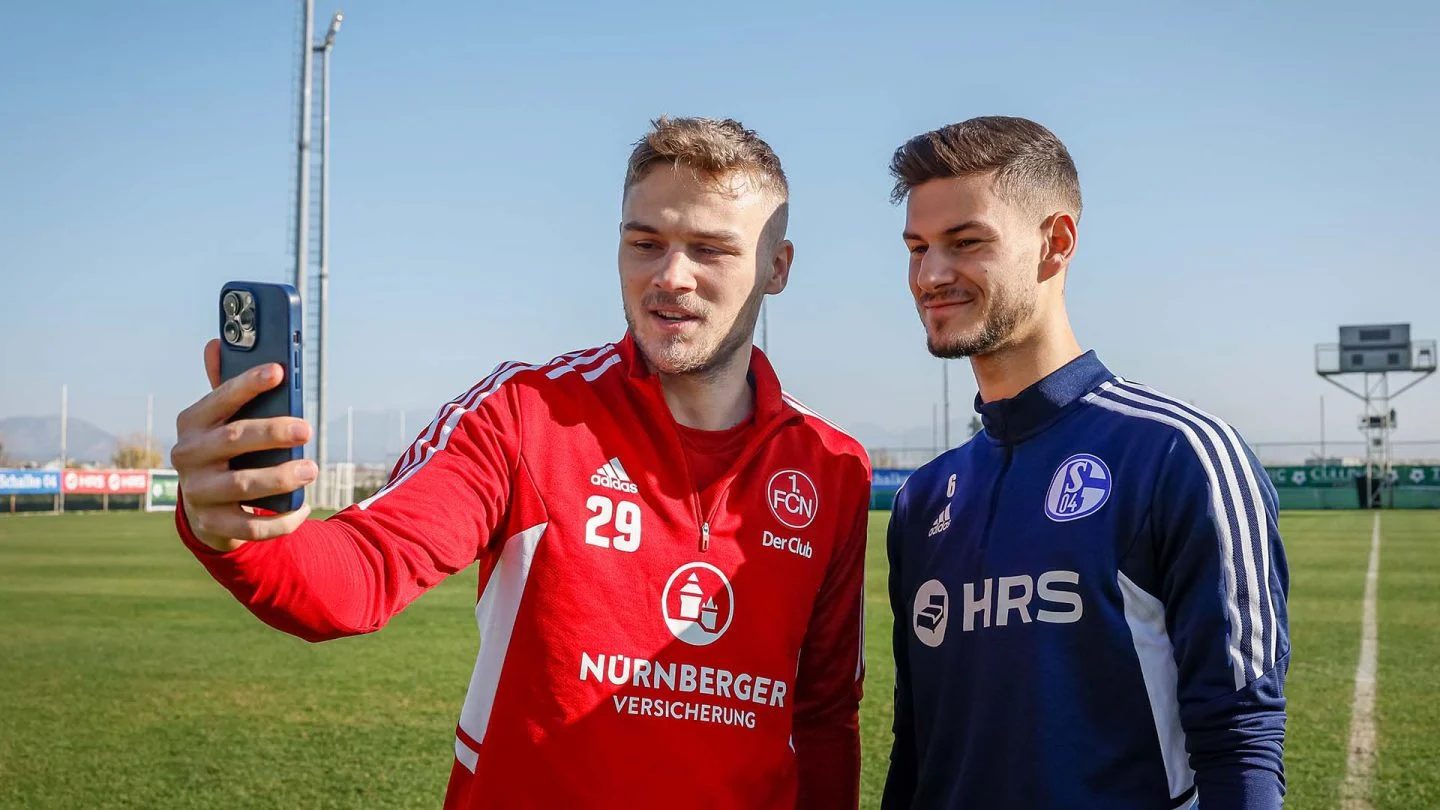 This includes Tim Handwerker, with Krauß saying "I've invited him to several games already." Enrico Valentini and Taylan Duman are also amongst those that Krauß counts as friends from his time at the club. 
Friendly in Belek
On Tuesday (10/1), Schalke and Nürnberg will face each other in a friendly from training camp. In addition to Flick, FCN also have former Royal Blue Johannes Geis on their books, while head coach Markus Weinzierl and his assistant Tobias Zellner also have a history with S04.
The game will kick off at 13:30 CET. "It will definitely be a special match, because I really enjoyed my time in Nürnberg," said Krauß, adding "We really want to win and end our training camp on a high." 
✎
✓